Our business matching services cover all sectors within the economy. For queries, please submit a ticket to  customerservice@sindacorporation.com
By placing an order successfully, we provide free-of-charge supply chain/trade advice to our customers before and after business matching services. This ensures that your business will be taken care of by a professional company. 
Our business matching services connect you directly with buyers, distributors, sellers, wholesalers, and manufacturers. You do not have to go to a trade event that connects you to the relevant party.
At Sinda Corporation, we aim to simplify trade around the globe and understand the importance of searching for the right entity/person.  We offer customized business matching services to clients who are dealing with purchase queries, procurement, business opportunities, the selection of business partners and new business development. Our business team are made up of market experts based in Asia and Europe and have had over 30 years' experience.
Please place your order online.
Learn More About Our Business Services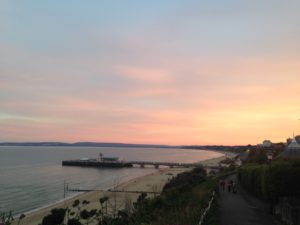 Online Business Matching Services Suitable for :
Importers
Exporters
Suppliers (Factory Owners)
Logisticis Partners
Wholesalers& Distributors
Supply Chain Companies
Agents/Agencies
Individuals
Companies
What's included
We guarantee 3 pre-screened potential business partners for your order within 1 week after submission. 
Full contact details, full company profiles, industry matching , the recommendation of the companies and reason behind the selection
Advice on business strategy with potential partners, including pricing, the quantity, the quality, payment methods, shipping methods and risk assessment
Meeting arrangements(in-person meeting/ teleconference meeting)
Services/ Products matching for your selection
24/7 online and offline customer care
Complimentary trade advice available
intermediary services in relation to products/services
Global Supply Chain Advice
Our Fees
Find product manufacturers GBP 100 per query
Find service providers GBP 100 per query
Intermediate with the relevant business partners on your behalf after selection (add-on service GBP 250 per query)
Find product buyers GBP 300 per query
Find service users GBP 300 per query
Find Product buyers GBP 300 per query
Find service users GBP 300 per query
Find agents, distributors, importers, and exporters GBP 300 per query Licensing GBP 300 per query
Licensing GBP 300 per query
Technology & License Transfer GBP 300 per query
Intermediate  with the relevant business partners on your behalf after selection (add-on service GBP 250 per query)
HOW IT WORKS
With Sinda Corporation ,you are able to :
1 Seach for new business opportunities 
2 Find the right Business Partners 
3 Compare and contrast Parners 
4 Confirm Business Partnership to thrive further 
5 We, as a company ,provide 24/7 support to your business