Why Choose US
We charge a one-off fee for our services, including any lifetime support on all services you have purchased from us. Take, for example, if you set up an offshore company with us and open a corporate bank account for this, we will give you advice on day-to-day company management, account maintenance and give you the best options for you and your family to thrive, both economically and socially.
You can place an order on offshore company formation and bank account opening and other online business services here
Our Online Offshore company formation is  available  in  a list of countries which can be found here 
Did you know that our add-on online business services can be purchased separately?
Did you know that we offer a list of business services from the add-on services, this includes corporate and private bank account opening, integration and application of an Alipay Payment Account for businesses, website services, virtual office, corporate services and more! 
We also provide offline company formation services and management in Australia, Belize, Bermuda, Canada, EU member states, Gibraltar,  Mauritius, New Zealand, and Switzerland. Please email us on customerservice@sindacorporation.com for a quote.
We also work with lawyers and banks for the formation of Crypto companies in Estonia and Latvia, and for the application of financial licenses in the Cayman Islands, the BVI, Bermuda,  Hong Kong, Singapore, and the UK. Please speak to us for more details on any of these.
By placing an order successfully, we provide free-of-charge company/trade advice to our customers before and after company formation. This ensures that your business will be taken care of by a professional company. 
At Sinda Corporation we take pride in doing business simpler. With our onshore and offshore company formation service, you have the following benefits and features for your proposed company at a fixed price:
Government registration fees included
Business registered address for the first year included
24/7 advice from our customer service team
All documents sent to you
Instant submission to company registration agencies in the relevant jurisdictions
Keep a record of offshore company formation history from the order history
Pick and choose the additional services you need to start your business
Incorporate different types of companies online, hassle-free & no fuss
Fixed pricing, always save more for you
The global network for your proposed company
Any business-related issues can be sorted out by us
Learn More About Our Business Services
Our Incorporation Fees Include:
Government registration fees
Electronic or paper-based certificate of incorporation
Electronic or paper-based Memorandum & Articles of Association
Electronic or paper-based share certificates
Electronic or paper-based first minute
Electronic or paper-based company register
Electronic or paper-based incorporate certificate
Preparing and filing of the first company confirmation statement
Copies of company information from government registration agencies
Annual license and government fee for the first year
Provision of registered agent
Complementary business registered address for the first year
Complementary acting as company secretary for the first year
Company kit including one pre-inked signature stamp, common seal, copies of memorandum and articles of association sent to your address by courier
Preparation of the first set documents in respect of setting up the company, drafting M&A, first board minutes for the appointment of director&Secretary
Courier Cost
Lifetime Client care/advice after you have purchased services from us.
Our Bank Account Opening Fees(Regardless of Banks and Countries):
Preparing legal documents for opening the Private  Bank Account
Liaising with relevant parties
Certifying legal documents
Assisting with bank account opening in all matters
Advisory support after bank account opening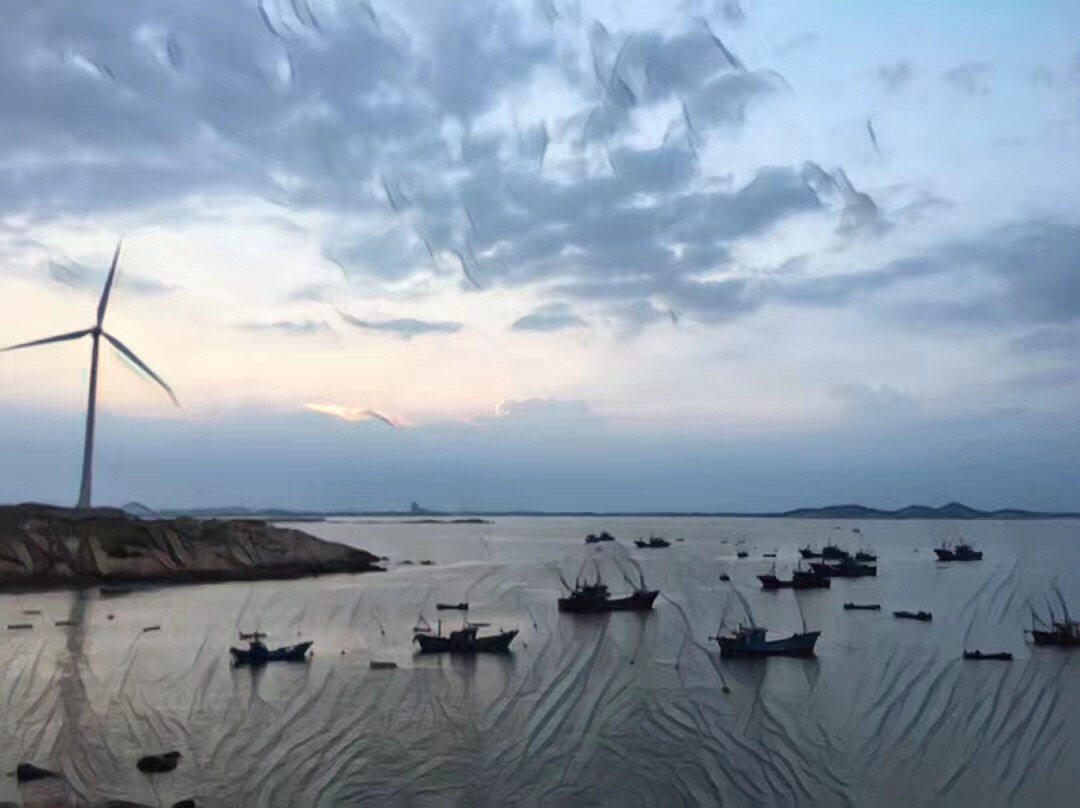 Our free-of-charge services to you as a client
Introduce you to a qualified accountant
Introduce you to a qualified solicitor, should you need to prepare documentation for your company.
All of our services below are valid for 1 year when you have ordered them with us and are renewable before the expiry date
Please place an order now for your business
We provide the following services:

Bank account opening
Assists your company with opening a bank account in a number of jurisdictions and we only charge a one-off fee for all the procedures you need for the bank account. Also, we provide our high-net-worth individual and corporate Clients for opening bank accounts in Monaco, Switzerland and Liechtenstein, the details of which can be found on our online order page.

Virtual Office
Our virtual office is ideal for remote companies or those who want to expand into a new market without investing heavily there. Our virtual office equips you with the following services: shareholders and directors' registered address, virtual telephone, 24/7 trade advice, 24/7 company advice, mailing services (scanning only), working desks twice a month in more than 20 countries, a list of which can be found on this page.

Virtual telephone
Allows you to greet your customers/clients by a professional local team who will act as your company assistant. All of our operators are native English speakers and are based in London, England. You get a local telephone number, answered in your company name by our professional English native speakers based in London, who will either put the call through to you or take a message for you from the caller and email it to you.


Web Design Services
Allows you to design your websites by our in-house IT developers. We help the small-and-medium-sized business grow and understand the importance of going online. Our web design services are tailored to the latest features, fully integrated for use on computers and on mobile.

E-commerce Services
Allows you to seek advice from in-house business consultants for a range of trade issues taking place globally, whether you are selling overseas or importing from an online platform, we can take away the headache for you.

Registered Address
Allows you to use our business addresses as your business registered address and your directors and shareholders' registered address. Register your business with one of our professional addresses, located in most Central Business District areas all around the world.
It is a convenient and cost-effective solution for businesses looking to professionalise their business or expand their presence across the world. You will be able to use the address on all company documents, from business cards to company websites.

Mail Forwarding Services
Allows your business partners or government agencies to forward mail to the registered business address, shareholders and directors' registered business. We will then scan the documents to you. Additional fees apply for forwarding mail to your desired address. Additional fees apply for receiving parcels and sending them to your desired address.
Nominee Director and shareholder Services
We provide nominee director and shareholder services in a number of jurisdictions. Please contact us for more details about your requirements.
What should I choose additional services?
For Hong Kong and Singapore companies, it is mandatory to have a company secretary after incorporation. Nevertheless, we provide a company secretary free of charge for the first year if you chose to incorporate a company with us.  The add-on services you purchase from us are valid for one year from the day from which your services have been activated.  We recommend that you subscribe to our virtual office package which includes company secretary, registered business address, registered director's address, mail scanning, online business support by email, maintenance of company register and virtual telephone services. For companies that are incorporated in the other jurisdictions, while the company secretary is not compulsory, we recommend that you appoint one in order to manage and maintain your company at no cost to you.
How do mail forwarding and registered address work?
As mentioned before, if you choose our virtual office, you get a list of services that covers everything for your company. However, if you do not require many services in the package, please simply order our registered address and mail forwarding services if required.
What documents will I need to provide for incorporating a company?
In order to comply with rules and regulations, we will need the following:
Proof of ID
Passport
UK Driving license (photocard only, no paper UK driving licenses can be accepted)
EU National identity card
Proof of address
The document must be dated within the last 3 months, and it must show both the person's name and address.
Gas, Water, Electricity Bill
Mortgage statement
Council tax bill
Bank statement
TV license
a) UK and EU Residents
Your proof of ID and address documents must be certified by one of the following persons or institutions who is not a friend or relative of the person whose documents are being certified as the document to be a true copy of the original.
The Post Office
Civil Servant
Minister of Religion
Doctor
Chartered Accountant
Solicitor or Notary
Teacher or Lecturer
b) Non-EU Residents
We will require your proof of ID and address to be notarized by a Public Notary certifying that the document to be a true copy of the original.
Apart from company information can you assist me with anything else?
We are a business service provider looking after our clients for a wide range of issues. We are also able to assist with cross border trade solutions, any forms of business consultancy and logistics. A full list of services can be found on our website www.sindacorporation.com. Alternatively, please email your queries to our offices at london@sindacorporation.com we will then get back to you within 24 hours.
What are the contract lengths for your virtual office, virtual telephone and registered address?
We offer a 6 and 12-month contact on the virtual telephone, a 12-month contract on the registered address and a 12-month contract on mail forwarding services. These services can only be used for genuine business purposes. All services in the virtual office package come with a 12-month contract. All services on our websites are set to a 12-month contract for purchase, however, if you need a 6-month contract on the virtual telephone, please speak to our customer service team, who will refund you the difference after the order has been placed.
What do you offer for your web-design services?
We offer a list of packages for you to choose from for your company. If, however, you do require a more specific or tailor-made web-designing service, please chat with us online, email us at london@sindacorporation.com or simply give us a call on 00442039696878 to our UK number, on 008613859757508 to our China Number and on 0085269146045 to our Hong Kong number.  We shall be able to listen to your needs and make a proposal based on your business requirements.
HOW IT WORKS 
1 Select the country/territory for your proposed offshore company
2 Add add-on services to your order
3 Submit your order and pay the relevant fee
4 Submit your ID/relevant documents to us @customerservice@sindacorporation.com
5 We process your order within 24 hours after receipt of your order
6 We will email the relevant documents to you for signing for incorporation and providing other services
7 We will notify you once the proposed company is set up and post the original documents to you by post
Any questions, please do not hesitate to contact us @Sinda Corporation