Suitable for e-commerce operators, travel agencies, hotel operators, schools ,cross-border businesses and more.
E-commerce has become the trend of the consumers globally, driven by globalisation and improvement to web-based technology. Purchases online, either for goods or services, have topped trillions of dollars globally each year.
By consulting with our Clients what they need for the online payment solutions, we seize opportunities from e-commerce-related businesses, tailor the best online payment solution to their requirements and enhance the shopping experience from their consumers.
Sinda Corporation is a partner of WeChat Pay, Alipay and Unionpay for the integration of online payment systems with businesses worldwide, providing cross-border payment solutions in major currencies. We also work with traditional payment services providers for the integration of Visa, Mastercard, Amex and Paypal.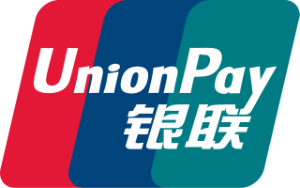 Learn More About Our Business Services
Our solutions
Offer our Clients a wide range of payment systems and choose the best solution for e-commerce operators.
Provide the most impeccable payment solution to businesses with a large Chinese Clientele, offer them the most popular Chinese payment systems for selling goods and services to the Chinese audience.
Provide the most experienced advice before and after payment solutions.
Lifetime Client support and care on services you have purchased from us.
We help our Clients with traditional payment solutions, for example, Visa, Master Card, American Express, and Asia/China-focused payment solutions, such as Alipay and Wechat Pay.
Our whole package of online payment solutions including the traditional payment method, as well as WeChat Pay and Alipay is charged at GBP 3,500. However, if you are seeking a cost-effective solution, we might be able to prorate the services on an individual payment solution. Take, for example, if you only would like to have the traditional payment solution integrated with your business, we only charge a fee for this, which is lower than our whole package. Please do speak to us for more details! 
If you'd like to place an order for the integration of Alipay, Wechat Pay and other traditional payment methods, such as Visa,Amex, Mastercard, please click here
The integration of Alipay, Wechat Pay and Visa, Mastercard and AMEX is on the same order. 
Why Choose US
We charge a one-off fee for our services, including any lifetime support on all services you have purchased from us. Take, for example, if you set up an offshore company with us and open a corporate bank account for this, we will give you advice on day-to-day company management, account maintenance and give you the best options for you and your family to thrive, both economically and socially.
Want to know more about our payment solutions?