Opening a bank account in the Bahamas is with a renowned bank in the Caribbean is one of the best ways to start your business. No physical visits are required for bank account opening.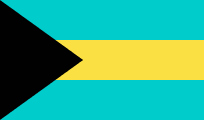 Bahamas
£4,100.00
The financial sector accounts for a big chunk  of the Bahamian economy, making up more than a third of the country's economy. The banking sector has attracted  a significant amount of attention from foreign companies and private clients due to its company law and banking law similar to English law and its close proximity to the US.
The Bahamas has a strong and well-regulated banking system consisting of domestic and large international banks from across the globe, which provides easy access to the financial markets.