We are able to assist with business and personal bank account opening. However, please be advised that banks in the Cayman Islands are very strict for business bank account opening, a list of requirements, including any nexus to the territory, is required. No physical visits are required.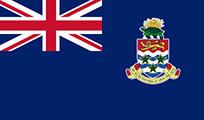 Cayman Islands
£4,100.00
The Cayman Islands is one of the world's wealthiest offshore financial centres and is home to more than 80% of the worlds' hedge funds.
The British Overseas Territory offers  first-class  asset management options and banking services  such as wealth management ,  escrow  services, tax planning, capital funding , private banking, with a strong emphasis on legal compliance, fantastic investment services, and stable banking options.