We are able to assist you with opening business and personal accounts with international banks in Cyprus. Accounts are available for non-residents., however, a physical visit to Cyprus is mandatory for the applications of private and business bank accounts.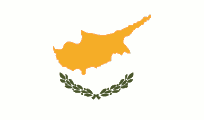 Cyprus
£4,100.00
The banking sector in Cyprus comprises domestic banks and international banks with Cyprus-based subsidiaries or branches. Beyond the traditional deposit and lending services, banks in Cyprus operate under the universal banking model as they offer a diverse range of products and services. Deposits from customers have traditionally been the main source of funding for banks and that element remains stable for the local banking sector.
All banks adhere to the SEPA direct debits' scheme, administered by JCC Payment Systems (a national card acquirer).That means having a bank account in Cyprus, either a business bank account or a private bank account, allows you to receive and transfer funds to the EU via the SEPA mandate.
A personal visit to Cyprus is mandatory for all private and business bank accounts.