Gibraltar banks do require a higher deposit than other jurisdictions, normally starting from EUR100,000 for business bank accounts and EUR500,000 for personal bank accounts. No physical visits are required for Gibraltar.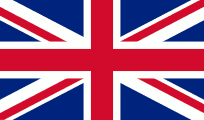 Gibraltar
£4,100.00
In 1967, Gibraltar established itself as an offshore financial center, parlaying its low tax rates and access to the EU. Financial services account for about 21-32% of the economy, and this sector is still expanding. Telecom and internet gambling have also become sectors of note.
Gibraltar is a small British Overseas Territory and is known as a tax haven due to its tax benefits on non-resident companies. Though it is a relatively small territory it has a number of unique financial benefits for individuals and companies seeking a jurisdiction that is not associated as an offshore tax haven, has little or no corporate tax, a booming international financial centre, geographic proximity to Europe, and access to EU trade agreements.