We are able to assist major companies and individuals worldwide with opening a business and a personal bank account in the Isle of Man. Business bank accounts in the Isle of Man require a higher deposit of at least USD 2million or USD5m, depending on where Ultimate Beneficiary Owner is resident and where the company is incorporated. Private bank accounts require a minimum deposit between GBP25,000 and GBP200,000. No physical visits are required for bank account opening.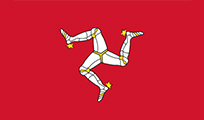 Isle of Man
£4,100.00
The Isle of Man is a well-known offshore financial centre for wealth management and private banking.The English Crown-dependency is also home to a large number of investment funds, hedge funds and trusts.  It is geographically close to mainland Europe and in close proximity to mainland UK.
From a legal point of view, the Island is governed by English Common Law and gives assurances to investors that its legal framework is rule-based and bound by the rule of law.
Key benefits of holding an Isle of Man offshore bank account :
Potential tax advantages (however, this depends on your country of residence, personal and financial circumstances)
Free international online banking services with one of the famous banks in the world
debit card or credit card available (depending on the selection of a bank)
Multi0currency accounts
dedicated one-to-one Relationship Manager who can assist with your banking requirements down the line
Access your account anywhere in the world
Help you with mortgage needs anywhere in the world
Help you with funding needs anywhere in the world
Taking care of banking needs from your family, including children and grandchildren