We are able to assist with business and private bank account opening in Liechtenstein. Most banks in the country now require a minimum deposit of USD300,000 or above, depending on the specific bank's risk appetite. No physical visits are required.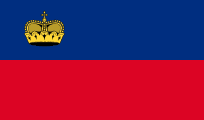 Liechtenstein
£4,100.00
Despite its small size and lack of natural resources, Liechtenstein has developed into a prosperous, highly industrialized, free-enterprise economy with a vital financial service sector and the third highest per capita income in the world, after Qatar and Luxembourg.
The country participates in a customs union with Switzerland and uses the Swiss franc as its national currency. It imports more than 90% of its energy requirements. Liechtenstein has been a member of the European Economic Area (an organization serving as a bridge between the European Free Trade Association and the EU) since May 1995. The government is working to harmonize its economic policies with those of an integrated Europe.
There are 14 banks in Liechtenstein, 6 of which are subsidiaries of other European banks, the remaining 8 being local.