We are able to open business and private bank accounts for non-Singapore residents. No physical visits to the country are therefore required.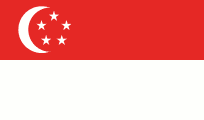 Singapore
£4,100.00
More than just a bank account
Singapore a financial hub and vibrant market is it is considered one of the most competitive markets globally. This is where Singapore is considered one of the most attractive markets to go among investors and financiers around the world. Deloitte ranked Singapore as the 6th in the top wealth management centres in the world while Singapore has been ranked second in PWC's Opportunity Index.
With a Singapore bank account, either private or business, you will expect to receive comprehensive services, but not limited to, health care, education, immigration and property.