Please note we only offer private bank accounts opening in Switzerland, whist business bank account opening is processed via banks in Liechtenstein. No physical visits are required for Switzerland and Liechtenstein.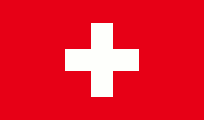 Switzerland
£4,100.00
Switzerland has a long, kindred history of banking secrecy and client confidentiality reaching back to the early 1700s. Starting as a way to protect wealthy European banking interests, Swiss banking secrecy was codified in 1934 with the passage of the landmark federal law, the Federal Act on Banks and Savings Banks.
Non-residents of Switzerland must be at least 18 years old to open a Swiss bank account, and that's the only restriction. Account holders can choose their currency—most choose to hold their funds in Swiss francs, U.S. dollars, Euro, or British Pound Sterling.
While privacy is fully guaranteed in Swiss bank accounts, these are also generally considered the safest possible investment due to the financially stable economic system. Swiss financial regulations require all banks to maintain a minimum capital level to ensure that all clients are paid in full for their holding in case of bank liquidation.