HOW TO PLACE AN ORDER FOR BUSINESS MATCHING
With Sinda Corporation  for business matching services, you are able to find your clients for your products and services, regardless of which industries you are doing business in.
Go to our Order Business Matching Page on which you will find a list of different services helping you to find the right clients.  From the Order Form, you will be able to detail your requirements, including any particular requirements on the clients.
Once we receive your order and payment, we will send you a confirmation email listing a list of questions and documents we need from you for processing. The questions and documents are aimed at narrowing down the scope of Business Matching,  with a special focus on customised solutions for you to find the clients.
We then match your requirements and company profile to the most appropriate clients on file that meet your requirements, these could be companies or individuals, or both.
The next stage is we liaise with them on your behalf and answer any questions they might have.
Once this stage has been completed, we will then introduce the  potential clients to you. We will continue to bridge any gap between you and the potential client for the purpose of securing a business deal.
We will assist further on our end if there is anything we could do for you to hammer out a deal.
If you are not happy with the prospective clients we have matched for you, we will continue to match you to further businesses until you are 100% satisfied.
Any questions about how the process works, please do not hesitate to get in touch!

Q&A ON BUSINESS MATCHING
1. What is Business Matching? How does it work?
Our Business matching is an online service for you to connect to companies and individuals with common business interests.  The goal is to create a win-win situation in which both you and the prospective party can benefit from the knowledge, technology, products, services, clientele and business networks.
To put it simply, if you are a service provider, you will have the chance to find the right buyers/users of your services. If you are a business owner and would like to build your business ideas into products, then we can find you a manufacturer with the right skills, pricing, payment terms and after-sale solutions. If you are looking for a buyer to use your patents/trademarks/technology, we can also assist with this. Not only do we offer simple business matching services in the form of business leads, but also do we offer the ability to liaise between you and your prospective party for the purpose of hammering out a business deal, in order to build on that strong business relationship. Our satisfaction will be our top priority.
We offer our customers the ability to match your business requirements to the most suitable product and service users, product manufacturers, service providers, medical suppliers and manufacturers, agents, distributors, importers and exporters. We also are able to match you to licensing users if you own intellectual property and would like to find customers who can use it. In addition, we are well connected to business organisations worldwide and, if you like to join them for networking, we will introduce you to them.
2. Can you provide the contact details of the most important person within the company that is being matched against our requirements ?
Standard contact details such as the email address, and telephone number will be provided. Work mobile phone numbers can only be provided once the prospective company has given consent to us for this.
3. Are the fees for the countries/regions that are being matched all the same ?
We understand each company/client is unique when identifying a specific country/region to target in order to attract any prospective clients. That is why we have listened to your feedback and have agreed to charge the same fee for all countries/ regions where you intend to attract potential clients/customers from.
4. Are the fees for the sectors/industries that are being matched all the same? 
Same as above, we listen to your feedback and have agreed to charge the same fee for all industries/sectors where you intend to attract potential clients/ customers in.
5. Are your  Business Matching Services a guarantee that we will hammer out a business deal with potential customers/clients?
We endeavor to act as the introducer/intermediary helping you succeed in securing a business deal with potential clients/customers. The services we provide are intended to connect you to the right buyer/seller/ distributor/business partner, etc…, this is only an alternative to exhibitions, conferences, fairs,etc… Given all of this, we cannot guarantee that the companies that are being matched against your requirements will do business with you in the end.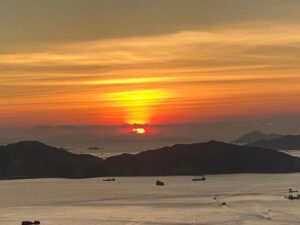 Online Business Matching Services Include
We guarantee 1 pre-screened potential business partners for your order within 1 week after submission. If you are not happy with the chosen potential businesses, we will then keep matching your profile to further potential businesses until you are satisfied with your requirements.
Full contact details, full company profiles,  the industry, the recommendation of the companies and reasons behind the selection
Advice on business strategy with potential partners
Meeting arrangements between all relevant parties(in-person meeting/ teleconference meeting)
Services/ Products matching for your selection
24/7 online and offline client care
Complimentary trade advice is available
intermediary services in relation to products/services shall all relevant decide to go ahead with business
Global Supply Chain Advice
Lifetime Client support and Advice after you have purchased services from us
*You can place an order for business matching services here online
*The purpose of business matching services is always to find you the right businesses and individuals to purchase your goods and services.  This has proven to be helpful and cost-effective in comparison to attending exhibitions/import and export fairs, etc.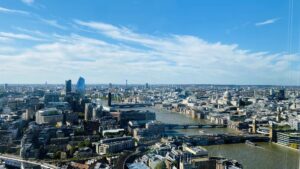 Online Business Matching Services Suitable for
Importers
Exporters
Suppliers (Factory Owners)
Logistics Partners
Wholesalers& Distributors Supply Chain
Companies Agents/Agencies
Individual Companies License holders
IP owners
Important information on Business Matching Services
Right business opportunities
Business consulting services
Customised introductions
Find matches
Connect with potential partners
Meetings online, face-to-face, by telephone or by email
Talk to us for more information!