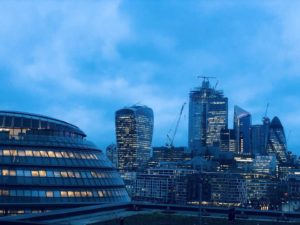 We live in a world of conflicting information; some think the Chinese economy is slowing rapidly in the wake of the trade war with the US, while others claim it is still contributing to the world's economic growth.  Well, we prefer the latter simply because we believe in a rising Chinese middle class – its population has surpassed the population of the US, and they still buy goods from the rest of the world, in particular, accounting for more than 4o% of the global luxury market.
The importance of trading with China has never been emphasized by individuals, countries, and companies. Even some graduates here in Europe are enthusiastic about doing business with China, and we regularly receive queries from them eager to set up a firm in China for some reason, including selling goods and services targeting the rising middle class. Trade has never been so easy and close thanks to the internet, the e-commerce industry in China is booming, recording trillions of revenue in Chinese RMB. Millions of jobs created last year were driven by internet-related industries. With a mobile phone in hand, you are easy to live for daily essentials by paying over the phone. China's digital money industry,  the world's largest, enables all citizens with a phone to pay for purchases based on a bar code. The bar code connects merchants and consumers to a payment system, similar to payment processing companies, for making payments. The merchant then pays a small portion of funds received from the consumer to the bar-code provider, Alipay and WeChat Pay, two of the largest Chinese tech companies in the world and are licensed financially by China's Central Bank- PBOC.
If you have never set foot in China and wonder how the country has developed in the last 30 years, you might then be curious why the cashless payment system is so popular in China. The rise of the likes of Alibaba and Tencent, the parent company of Alipay and WeChat pay, has paved the way for a new era in which the Government has pledged to digitalize its economy- people do not have to carry cash for taking the bus, train or shopping.
Our advice is that do not overlook or underestimate the Chinese market. Some of the industries in China are far more advanced than those in the West. As a foreign company, you have to look through what is happening in China now, before jumping into conclusions of company strategy. China has leaped to the second-largest economy in the world, there's a huge opportunity for foreign enterprises providing goods and services to the Chinese consumer.
At Sinda Corporation, we are proud to be in China over 25 years providing the following services to our clients, these include:
China Market Strategy
China Company Formation
China Trade Advice
China Office renting
China Market Solutions
China Company Management
China Business Opportunity
China Business Consultancy
China Trademark Monitoring and Formation
Logistics
Freight Booking
Procurement
Warehousing
Customs Clearance
Please get in touch should you require any of the services above, or please drop your query with an email to info@sindacorporation.com
We aim to respond to all queries within 24 hours!